Our Warrior Saints leadership team teaches you the Crucifixional Life through the Power of E3.
V. Rev. Fr. Dr. Christopher Salamy
,
Pastor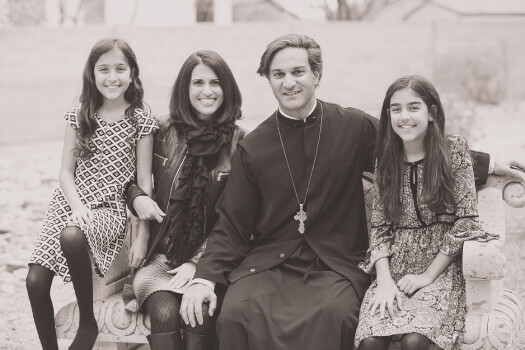 Fr. Christopher Salamy was born in Whitesville, WV.  He was baptized and raised in the Holy Orthodox Church in Charleston, WV until 1985 when his family relocated to Los Angeles, CA. His passion is the study of Holy Scripture and foreign language. Fr. Chris and his bride Allyson have two daughters, Sophia and Amelia. He served as Youth Director of St. Elijah Antiochian Orthodox Church in Oklahoma City, OK in October of 1998 and was ordained to the Holy Diaconate in February 1999 and to the Holy Priesthood in March 1999.  Fr. Chris holds a BA in Philosophy from Loyola Marymount University, an MDiv from Holy Cross Greek Orthodox School of Theology and a Doctorate  from Pittsburgh Theological Seminary. Fr. Salamy was assigned to St. George in December 1999 and remains pastor to this day.
Greg Abdalah
,
Pastoral Assistant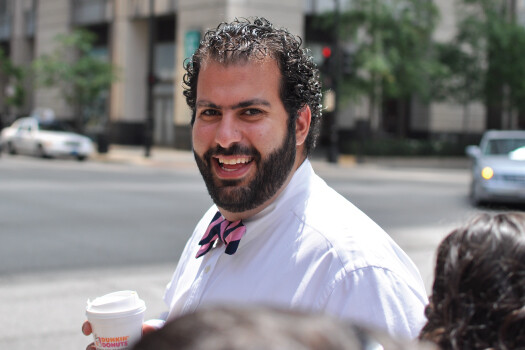 Greg Abdalah, a native of the Pittsburgh area, earned a Bachelor of Music in Vocal Performance from Duquesne University in 2004. During that time, Greg worked in various positions at the Antiochian Village, and began serving as the Deanery Coordinator for the Western Pennsylvania Deanery following graduation. He earned his MDiv from St. Vladimir's Seminary in 2008 with a thesis focused on youth music ministry. He served as the Pastoral Assistant and Youth Director at St. George Cathedral in Worcester, MA from 2008-2014, and currently serves as the Pastoral Assistant at St. George Antiochian Orthodox Church in Phoenix, AZ.  In 2018 he earned his Doctor of Ministry, focused on teaching the Divine Liturgy to our Youth, also from SVS and is regularly invited to speak to parishes and various youth gatherings around the US and Canada. Greg was married to his beautiful bride Diana in April of 2018 and they are the proud parents of Eleanor.
Eli Mallouhi
,
Youth Pastor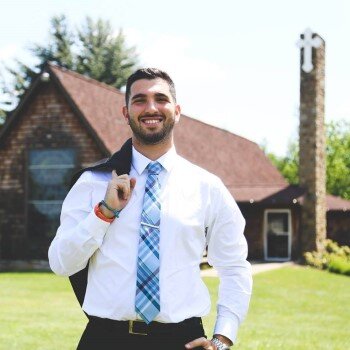 Eli Mallouhi was born and raised in New Jersey. He graduated from New York University in 2016 with a Bachelor's in Psychology and a Chemistry minor with medical school dreams in hopes of becoming a pediatrician. After realizing medical school wasn't the correct path, Eli enrolled at Rutgers University and obtained his Masters in Social Work. Upon graduation in May 2020, Eli became a Licensed Social Worker. He spent the last year working as an Intensive In-Community Clinician providing in-home therapy services to children ages 9-19. Eli has always had a passion for working with youth, particularly within the Orthodox Church, which was manifested through his many summers of service at the Antiochian Village Orthodox Summer Camp in recent years. He has been serving the St. George family as the Youth Pastor since August 2021.
Valerie Haddad
,
Director of Ministry, Growth and Development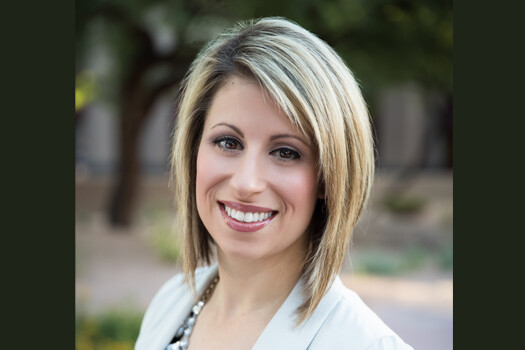 Valerie Haddad was born and raised in Glendale, California. Upon graduating high school, Valerie pursued and obtained her professional pilot's licenses and certifications and graduated with a Bachelor's Degree in Aviation from Westminster College in Salt Lake City, Utah in 2003. Valerie joined Vanguard as a Client Services Representative in 2004. While at Vanguard, Valerie held several leadership positions where she had the opportunity to lead large operations departments through strategic projects and business planning cycles. In 2013, Valerie obtained her MBA from the Haub School of Business at Saint Joseph's University in Philadelphia, Pennsylvania. Valerie is passionate about building strong Christian leaders so that they are well equipped to do God's work. Valerie is married to Dn. Michael and they have two children, Georgina and Gabriel.
Tisha Rose
,
Executive Assistant to the Pastor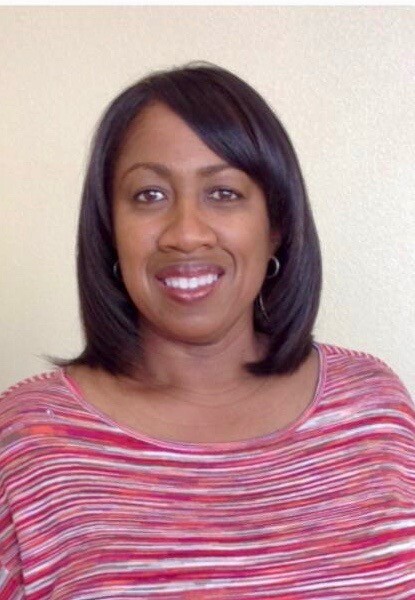 Tisha Lynton Rose is an author and entrepreneur. She was born on the beautiful island of St. Thomas, USVI. Tisha attended Morgan State University in Baltimore, MD where she earned a BS in Management in May 1991 and an MBA in December 1998.
She moved to California in 2004 for a new job at the College Bowl Company as Program Manager for Honda Campus All-Star Challenge (HCASC). After leaving the College Bowl Company, Tisha worked in the church office at Living Praise Christian Church in Chatsworth, CA where she had been serving in ministry from 2006 until relocating to Surprise, Arizona in August 2017.
Tisha launched her event planning business, TRose Productions LLC in the Spring of 2017 after planning events for the last 20 years and registered with the State of Arizona in Spring 2018.
Tisha is married to her loving and supportive husband Robert and they have 2 daughters, Jennifer and Maya.
God opened the doors to work in two areas Tisha is passionate about: ministry and events. She enjoys serving both leadership and members in ministry as well as making dreams come through as an event coordinator and planner. Another passion is prayer and Tisha considers working at St. George Antiochian Orthodox Church and The Legacy Ballroom as an answer to prayer. Tisha enjoys making a positive difference in the lives of those she encounter.
Jane Romley
,
Parish Administrator

Jane Romley, who has been a St. George parish member for years, now serves on the Pastoral Team as Parish Administrator. She loves working in the office and has been a great asset to the everyday life of such an active parish. Her previous work experience and love for her church shows in the excellence she provides.
Matthew Peters
,
Ministry Lead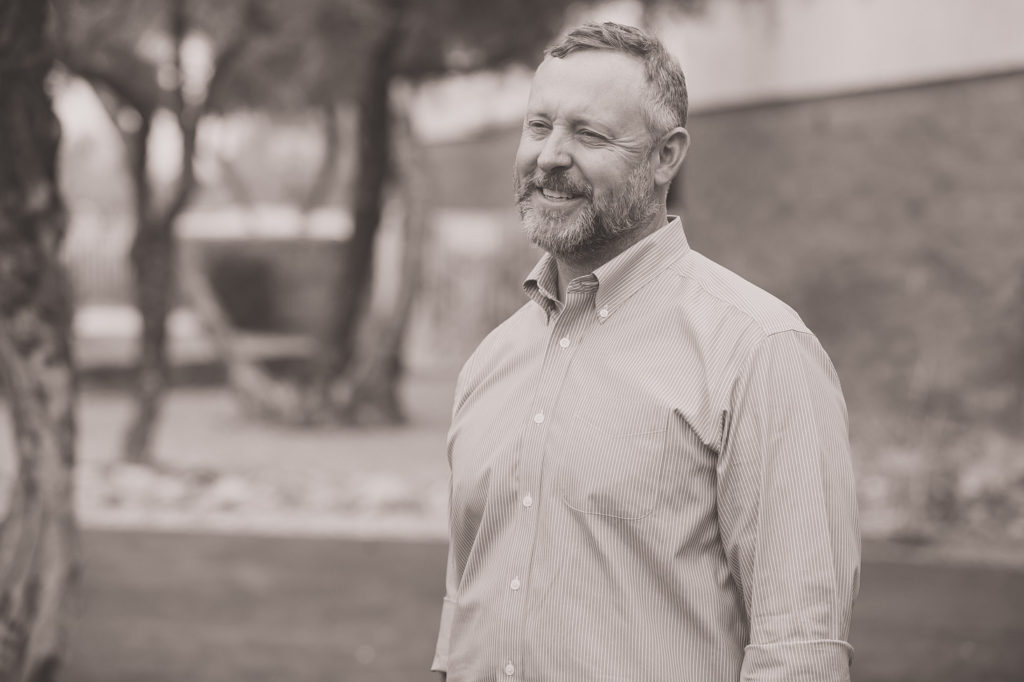 Matthew Peters has spent a majority of his life in the southwest. He graduated from Arizona State University with a BS in Anthropology. He attended Wheaton College in Chicago, and received a MA in Archaeology. He has spent considerable time living, traveling, studying, working, eating, and sweating in the Middle East. Matthew enjoys working on and riding motorcycles, building furniture, completing art projects, and harvesting figs and limes to share with the St. George Community. Matthew and his bride Laura have two great kids, Isaac and Helena.
Matthew serves as the Ministry Lead at St. George. He provides strategic direction in ministry outreach at St. George, by working alongside our clergy and project coordinators. He helps lead to the spiritual transformation of volunteers and betterment of those being served, accomplished through Christ and by his love.