To help you unlock your inner greatness by following the Way of the Warrior Saint, which is practical, biblical and crucifixional living and focused on others.
We teach the Way of the Warrior Saint: practical, biblical and crucifixional living.
Wednesday Night Education 6:30pm
Adult Bible Study
Orthodoxy 101
Teen Bible Study
YouTube Video Series
Watch all of our Sunday Sermons and our Way of the Warrior Saint vlog on our YouTube channel.
Sunday School
Sunday School following Divine Liturgy for Preschool through High School.
Women's Bible Study
First Thursday of each month at 10:00am.
Men's Bible Study
First Tuesday of each month at 11:30am at U.S. Egg on Shea Blvd.
Married Businessmen
First Thursday of each month at 6:30pm.
Vacation Bible School (VBS)
Vacation Bible School (VBS) takes place Monday-Friday in the first full week of June, 9:00am-12:00pm.
Bookstore
Our bookstore has ample inventory providing a wide range of resources for continuing education in the Orthodox Faith, Holy Scripture and Liturgical Worship. Our bookstore is open on Sundays following Divine Liturgy and by appointment. To schedule an appointment, call the Church Office at (602) 953-1921.
We express the Way of the Warrior Saint through our liturgical worship.
Liturgical Worship
At St. George Antiochian Orthodox Church we have a rich liturgical life, providing nourishment for the Warrior Saint. We have regularly scheduled services each week. We celebrate Orthros each Sunday at 8:45am followed by Divine Liturgy at 10:00am. From October through May we celebrate Great Vespers on Saturdays at 5:00pm. We also celebrate a variety of festal commemorations. Please see our calendar for specific dates and times.
We live the Way of the Warrior Saint within the following communities.
Ladies
The backbone of our parish family, St. George Antiochian Orthodox Church's ladies embody the essence of hospitality. Our ladies love, serve and care for others at every turn. They are a fellowship of dedicated Warrior Saints® who serve Christ by serving others.
St. George Little Warriors
St. George Little Warriors (SGLW) is our ministry for Warrior Saints® between 4 and 11 years old. SGLW holds quarterly events, setting a solid foundation for their life in Christ through hands-on learning and community-building activities.
SOYO
SOYO is our youth group for Warrior Saints® in 7th through 12th grade. At St. George Antiochian Orthodox Church we build community among our youth, training them with the Gospel so that having put on the whole armor of God they are equipped to face the challenges of Jr. High and High School years strengthening their solid foundation for their life in Christ.
Young Adults
Our Young Adults are an energetic group of Warrior Saints® who host monthly events to combat society's expectations during this transitional time of life.
Annual Festival
Hospitality runs through our veins. Each year, we host the Greater Phoenix Area for an experience with Middle Eastern flair. In addition to delectable food, there is dancing, live music, and a Kids' Zone complete with bounce houses, sno-cones, and popcorn! Follow us on Facebook and stay up to date!
Hospital & Homebound Outreach
The Hospital and Homebound Ministry program allows Warrior Saints® to visit parish members who are hospitalized or homebound and unable to attend Divine Liturgy. Volunteering can look like sitting and visiting with someone for an hour at the hospital or at home, or bringing meals to a parishioner in need. The results are transformative for both the person being visited and the person visiting.
We are blessed with a great team dedicated to help you unlock your inner greatness by following the Way of the Warrior Saint.
V. Rev. Fr. Dr. Christopher Salamy, Pastor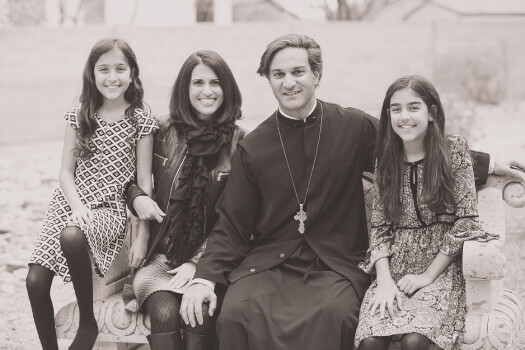 Fr. Chris Salamy was born in 1972 to Lebanese-American parents in the small rural town of Whitesville, West Virginia.  Fr. Salamy was baptized in the Holy Orthodox Church and was raised in Charleston, West Virginia until 1985 when his family relocated to Los Angeles, California. His passion is the study of the Holy Scriptures and foreign language. He was married in August, 1998 to Allyson Marie (Raya) Salamy in Los Angeles, CA and has two daughters, Sophia Renee and Amelia Claire. He was assigned as the Youth Director of St. Elijah Antiochian Orthodox Church in Oklahoma City, OK in October of 1998 where he was ordained to the Holy Diaconate in February 1999 and to the Holy Priesthood in March 1999.  He holds a Bachelor's of Arts degree in Philosophy from Loyola Marymount University, a Master's of Divinity from Holy Cross Greek Orthodox School of Theology and a Doctorate of Ministry from Pittsburgh Theological Seminary. Fr. Salamy was assigned to the pastorate of St. George Antiochian Orthodox Church in Phoenix, AZ in December 1999 and he remains as pastor to this day.
Schedule an appointment with Fr. Chris
Greg Abdalah, Pastoral Assistant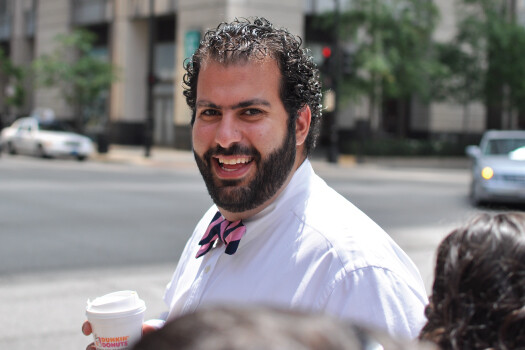 Greg Abdalah, a native of the Pittsburgh area, graduated from Upper St. Clair High School in 2000 where he was very active in a variety of music groups. After high school, he pursued a music degree at Duquesne University in Pittsburgh, Pennsylvania and graduated in 2004 with a Bachelor of Music in Vocal Performance. Throughout college, he worked at the Antiochian Village as Counselor, Challenge Course Director and Administrative Director. Following study at Duquesne, Greg worked as the Deanery Coordinator for the Western Pennsylvania Deanery before enrolling in St. Vladimir's Seminary. While there, Greg gained practical experience in youth ministry and also furthered his musical studies, focusing on hymnography, liturgics, and various forms of Orthodox musical expression. He graduated in 2008 with a Master of Divinity and is the immediate past President of the SVS Alumni Association. In 2018 he earned his Doctorate of Ministry focused on liturgical education, also from SVS. He was appointed as assistant professor of pastoral theology at SVS in 2020, teaching youth ministry in the Doctor of Ministry program. In April of 2018 Greg was married to his beautiful bride Diana and they are the proud parents of Eleanor Joanne.
Eli Mallouhi, Youth Pastor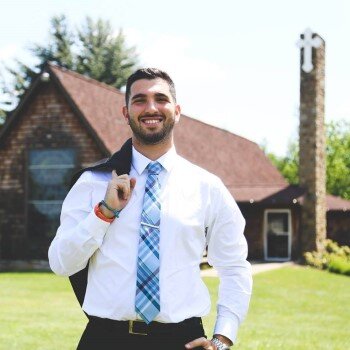 Eli Mallouhi was born and raised in New Jersey. He graduated from New York University in 2016 with a Bachelor's in Psychology and a Chemistry minor with medical school dreams in hopes of becoming a pediatrician. After realizing medical school wasn't the correct path, Eli enrolled at Rutgers University and obtained his Masters in Social Work. Upon graduation in May 2020, Eli became a Licensed Social Worker. He spent the last year working as an Intensive In-Community Clinician providing in-home therapy services to children ages 9-19. Eli has always had a passion for working with youth, particularly within the Orthodox Church, which was manifested through his many summers of service at the Antiochian Village Orthodox Summer Camp in recent years. He has been serving the St. George family as the Youth Pastor since August 2021.
Contact Eli



Valerie Haddad, Director of Ministry, Growth and Development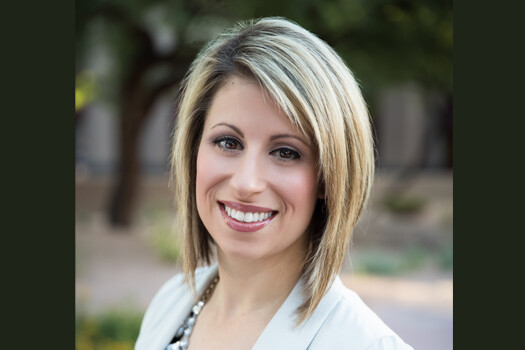 Valerie Haddad was born and raised in Glendale, California. Upon graduating high school, Valerie pursued and obtained her professional pilot's licenses and certifications and graduated with a Bachelor's Degree in Aviation from Westminster College in Salt Lake City, Utah in 2003. Her intent was to fly professionally, however, due to the unfortunate events of 9/11/2001, open pilot positions were limited and Valerie joined Vanguard as a Client Services Representative in 2004. While at Vanguard, Valerie held several leadership positions where she had the opportunity to lead large operations departments through strategic projects and business planning cycles. In 2013, Valerie obtained her MBA from the Haub School of Business at Saint Joseph's University in Philadelphia, Pennsylvania. Valerie is passionate about building strong Christian leaders so that they are well equipped to do God's work. Valerie is married to Subdeacon Michael and they have two children, Georgina and Gabriel.
Tisha Rose, Executive Assistant to the Pastor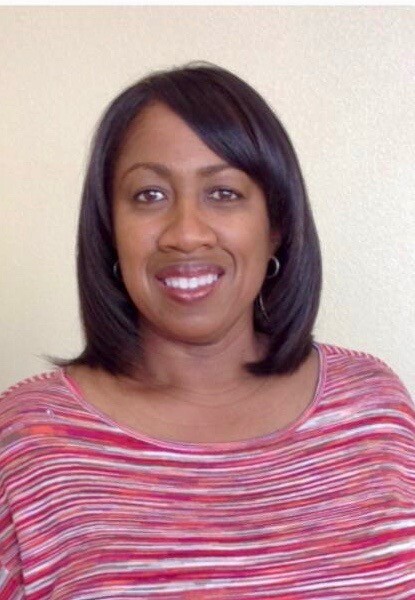 Tisha Lynton Rose is an author and entrepreneur. She was born on the beautiful island of St. Thomas, USVI. Tisha attended Morgan State University in Baltimore, Maryland where she earned a Bachelor's of Science Degree in Management in May 1991 and a Masters of Business Administration in December 1998. Tisha worked at her Alma Mater from August 1991 through April 1999 in Business & Auxiliary Services. While residing in Maryland, Tisha was active in several ministries at Huber Memorial Church and became employed as its first Church Administrator.
She moved to California in 2004 to work at the College Bowl Company as Program Manager for Honda Campus All-Star Challenge (HCASC), an educational program for America's historically black colleges and universities (HBCUs) after having volunteered for 12 years. After leaving the College Bowl Company, Tisha worked in the church office at Living Praise Christian Church in Chatsworth, CA where she had been serving in ministry from 2006 until relocating to Surprise, Arizona in August 2017.
Tisha launched her event planning business, TRose Productions LLC in the Spring of 2017 after planning events for the last 20 years and registered with the State of Arizona in Spring 2018.
Tisha was introduced to her loving and supportive husband Robert by her Pastors in Spring 2009 and they married the following summer. They have 2 daughters, Jennifer and Maya.
God opened the doors to work in two areas Tisha is passionate about: ministry and events. She enjoys serving leadership and members in ministry as well as making dreams come through as an event coordinator and planner. Another passion is prayer and Tisha considers working at St. George Antiochian Orthodox Church and The Legacy Ballroom as an answer to prayer. Tisha enjoys making a positive difference in the lives of those she encounter.
Matthew Peters, Ministry Lead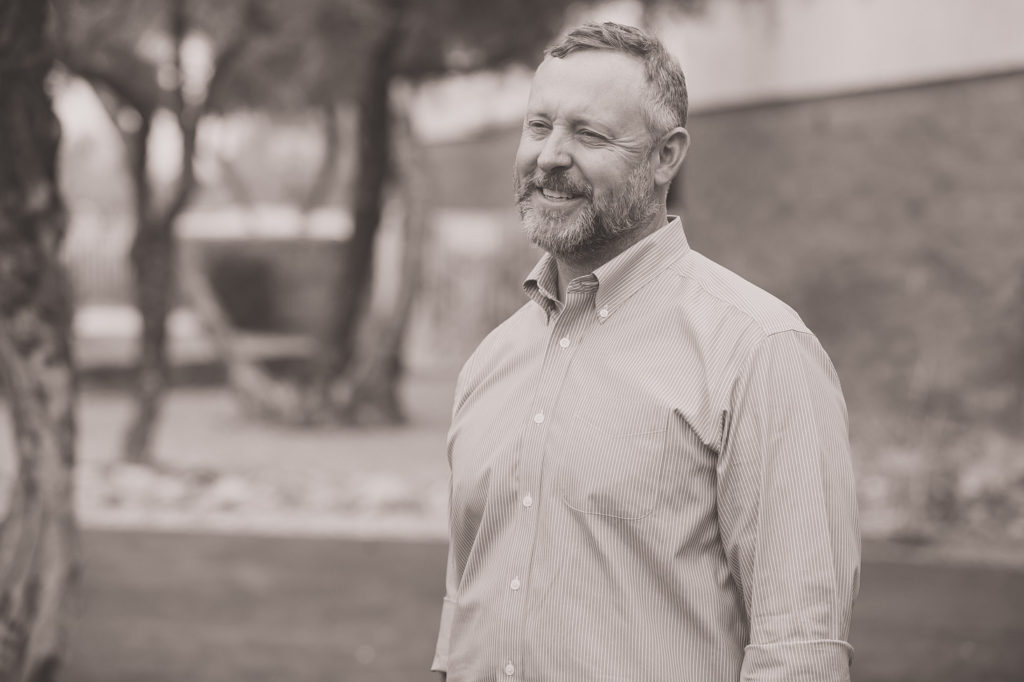 Matthew Peters has spent a majority of his life living in the southwest where he graduated from Arizona State University with a bachelor's degree in Anthropology. Matthew attended Wheaton College in Chicago, where he received a master's degree in Archaeology. He has spent considerable time living, traveling, studying, working, eating, and sweating in the Middle East. During his free-time, Matthew enjoys working on and riding motorcycles, building furniture, completing art projects, and harvesting figs and limes to share with the St. George Community. His joy is sharing Christ with others and working side by side on service projects. His bride is Laura, and they have two great kids, Isaac and Helena.
Matthew Peters serves as the Ministry Lead at St. George Antiochian Orthodox Church. Matthew is responsible for providing strategic direction in ministry outreach at St. George, by working alongside our clergy and project coordinators, leading to the spiritual transformation and health of volunteers and betterment of those being served, accomplished through Christ and by his love.
About God
We believe in one God, the Holy Trinity. God is Father, Son and Holy Spirit, the unbegotten creator of everything. He is three distinct persons who maintain one essence of nature.
About Jesus
Jesus Christ is the Son of God, the LORD, the Savior of mankind. He is the only begotten Son of the Father, begotten before all time. The Son of God came down from Heaven and was incarnate of the Holy Spirit and the Virgin Mary and made man in the person of Jesus Christ. He was crucified for our salvation, conquering Death by His own death on the Cross. He was raised by the glory of the Father on the third day and shall come again with glory to judge the living and the dead.
About The Holy Spirit
The Holy Spirit is LORD and giver of life and proceeds from the Father. The prophets spoke words given them by the Holy Spirit. It is the Holy Spirit that transforms us through our faith into true disciples of Christ.
About Church
The Church is the Body of Christ, His faithful disciples, active in the world today. We believe in One, Holy, Catholic and Apostolic Church. The Church is ONE because she is the same in faith throughout the ages and throughout the world. She is HOLY because she is directly founded by our Lord and Savior Jesus Christ through His Apostles on Pentecost. She is CATHOLIC because she is universal in the world. And she is APOSTOLIC because she continues, in an unbroken line throughout history, directly connected to the Apostles themselves.
About Baptism
There is one baptism for the forgiveness of sins. Baptism is done through triple immersion in water in the name of The Father, The Son and The Holy Spirit.
About Resurrection
Jesus will come again with glory to judge the living and the dead. When He does so those who have lived a life of faith will be resurrected from the dead and be granted life eternal in the world to come.
About The Virgin Mary
The Virgin Mary is highly revered in the Orthodox Faith. While we worship God alone, Mary is honored as the highest of all of God's saints because she gave birth in the flesh to the very Son of God. That is why you may hear the Orthodox call her 'Theotokos', which means 'the birth-giver of God'. Mary is honored not only because of her relationship to Jesus, but also because of her faith and willingness to do God's will, deny herself and remain chaste throughout her life.
About The Bible
The Bible, Old and New Testaments, is the inspired Word of God. Mankind received the Holy Scriptures in order that we hear the Word of God, hearkening to His commandments of life, thus growing closer to union with Him. Scripture is the reference of our Faith and is read aloud in every one of our divine services. In fact, during the Divine Liturgy the Orthodox faithful hear 212 verbatim quotes directly from Holy Scripture.
About Tradition
St. Vincent of Lerins said that 'Tradition is the Word of God correctly understood.' That means that Holy Tradition does not refer to the pious customs of humanity, but rather specifically to the transmission of the Gospel of Jesus Christ as taught by the Prophets and Apostles. Holy Tradition refers specifically to The Apostolic Tradition, the teachings of the LORD's chosen Apostles sent out in to the world to proclaim to the Truth of Salvation in Jesus Christ. That same Apostolic teaching, as sedimented in the Holy Scriptures continues to be shared to this very day in the teachings, dogma and practices of the Holy Orthodox Church.
About Priesthood
Ordination to the Holy Priesthood is one of the Seven Sacraments of the Orthodox Church. Our priests function as teachers of The Word of God, ministers of the sacramental life of the Church and as spiritual fathers to the Orthodox faithful under their care. They teach the Gospel, serve the divine services and guide our spiritual lives. Priests in the Orthodox Church are permitted to marry and maintain a family life just as the parishioners do.
About Icons
Icons adorn every Orthodox Church throughout the world. They serve as didactic tools to live a life in Christ. Icons are reminders of a saint or an important event within the life of the church which inspire us to emulate those who loved Christ in ages past. Icons are not worshipped, only God is. We venerate icons to honor the LORD, His mother and His saints.