First of all, we are so glad that you are planning on visiting St. George. We hope that your experience of worshipping with us will be beneficial to you and all who come with you, and we hope that you will be sufficiently prepared for your visit. There are, however, a few matters of housekeeping regarding your upcoming visit to St. George.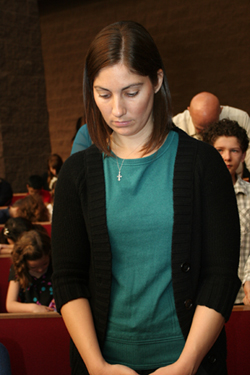 While all present are encouraged to participate in the prayerful life of the Church, the sacraments (Communion, Confession, Unction (anointing with oil), and Marriage) are reserved for those who have been baptized into the Orthodox Christian Church. This is not to say whether those who have not been baptized into the Orthodox Church are Christians; participation in the sacraments is simply open only to Orthodox Christians. With that in mind, however, we do ask you to feel completely comfortable participating in any other way you desire: venerating icons, drinking holy water, eating the blessed bread that is served with Communion, and of course, praying with us!
On the matter of appropriate attire, we ask that you dress in such a way that is not distracting to the prayers of those around you. We encourage those in attendance to wear closed-toed shoes, pants or a skirt, and a shirt or blouse that covers your shoulders. We especially ask that you consider your dress when you attend the Divine Liturgy. Orthodox Christians believe that the Divine Liturgy is a dinner date with the King, and as such, we clothe ourselves in preparation to meet Him!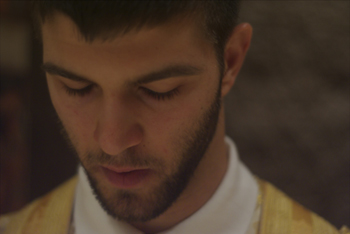 If you're worried about attending with infants and toddlers (or even fussy adults), that's okay! We have a cry room in the back of the church, and you are more than welcome to use it. Even if you choose not to, that's also okay! Perhaps the crying of an infant is simply the form their prayer takes!
In whatever mode your attendance takes, we ask that you simply bear in mind the prayerful and reverent atmosphere of Orthodox Christian worship services. However you choose to act and dress in light of that is welcomed; we are just grateful for your presence as it helps buoy the prayer of the assembled Body of Christ!